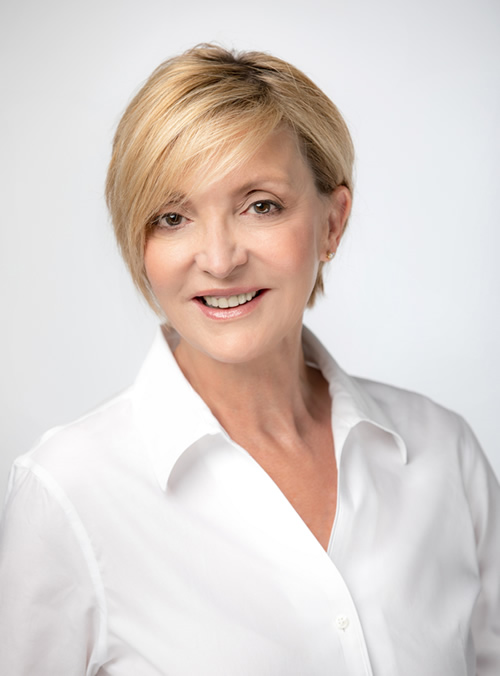 About Diane Macdonald
With more than 18 years of real estate experience, Diane Macdonald's personalized and professional approach ensures you have a representative advocating for your individual needs. Diane is well-known in the industry for her strong sense of market intuition and her extensive knowledge of the area as well as her ethical approach to the buying and selling process. Former clients acknowledge her tenacity and willingness to stick by them until the job is done … and done right. Her knowledgeable and confident approach to complex transactions brings ease and reassurance to her clients.
A native of Manchester, England, Diane worked internationally and eventually chose to settle with her family in Reno, Nevada, where she has become one of the top producing Realtors in the community. Her extensive experience in sales, marketing and management, along with her warm, engaging personality, make Diane not only an outstanding Realtor, but a friend who makes the real estate experience as stress-free as possible. Diane is a kind, caring and astute realtor who is personally invested in her clients' success.
If you would like a Realtor who puts your needs first, brings a wealth of knowledge to the table, and provides a fun and successful experience, call Diane Macdonald today.
1. Integrity
The definition of integrity is really quite simple--firm adherence to a code of especially moral values. ... As real estate professionals, our 'value' is only as good as our integrity.
2. Communication
Maintaining good communication with all parties involved in a real estate transaction makes closings smoother and faster. I believe in staying connected and being easily accessible.
3. Honesty
The real estate industry encourages the highest level of ethics in business practice to promote and preserve the right to own, use, exchange and transfer real property. It is imperative that practitioners within the industry know ethical standards, understand why they are important, and abide by them.
What Clients Say About Me
We have used Diane for many years and every transaction has been a wonderful experience. She is always professional and a pleasure to work with. Very flexible with her schedule and will always accommodate our busy lives. Our first transaction was over 10 years ago and our latest transaction was  early 2020. Everyone in my…
Diane Macdonald has been my realtor in 4 housing transactions over the past 15 years. She represented me in buying 2 homes, and selling 3 others. I could not be more pleased with her marketing strategies, negotiation skills, pricing recommendations, and open communication with me, other realtors,  and the lending and escrow personnel. Her fabulous…
I have recommended Diane to all of my friends interested in buying or selling a home. She has helped selling and purchasing homes for several of my family members. She did a great job for all of us. She listed our home. Provided us with the correct selling price and our home sold in four…